Blog entry
Posted June 7, 2022
Hi, all! Long time, no update! I know it's been really quietly here lately, but, with my first show of the year being last weekend, I finally got back into making some new pieces. I actually intended to get back to my jewellery work in March, but have been busy dealing with commissions as a freelance digital artist.
Posted July 29, 2021
With two shows coming up next month, I've been busy restocking my inventory of copper earrings! I've not listed any of these yet as I just posted them this morning to Patreon for patrons to get first dibs options, but, here's a little teaser of what's coming.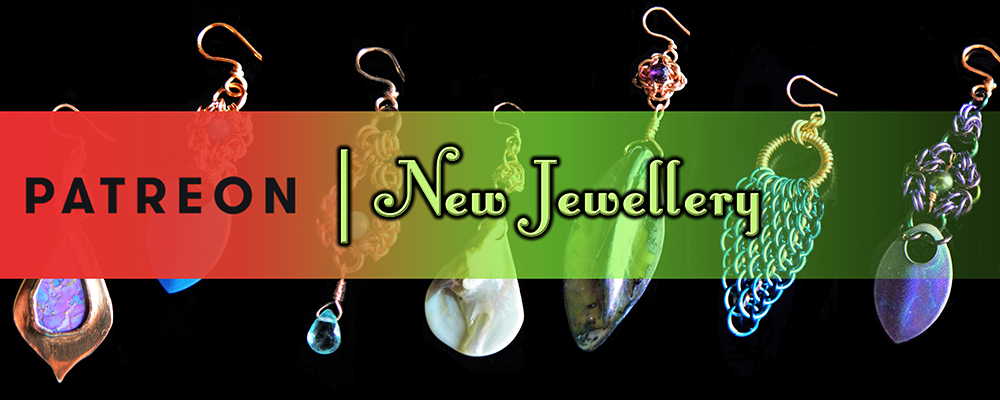 Posted April 13, 2021
Every year, my church has a silent auction to benefit the Christian school they started and, while I wasn't able to last year, I usually try to donate something to it each year. The first time, I gave a copy of my book, but this year, as I'm still working on resurrecting book two, I decided to make a pair of earrings to give instead. So, without further ado, here they are!