Blog entry
Posted April 7, 2018
Hi all! Sorry for the long silence, I've been very busy. Besides working on some new jewelry pieces (no, contrary to what rumours may be abounding, I have not forgotten my first artistic love), I have also been busy working on my second novel, re-doing the coverart for my first novel, and launching a new website. I am very pleased to announce that two of those tasks have been accomplished! With the re-do of my bookcover complete, I was able to move forward on the website and it just launched today!
Here's a look at the new bookcover! Click on it to visit my author website!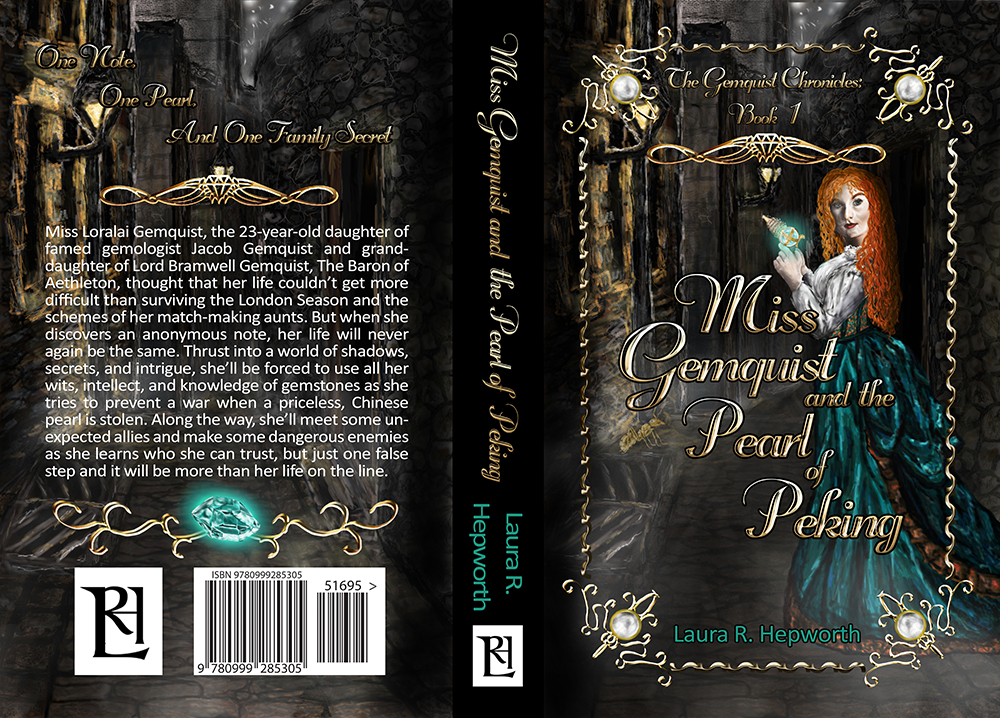 Posted September 20, 2017
The paperback of Miss Gemquist and the Pearl of Peking is now available on Amazon! Just $16.95 for a paperback copy, or $2.99 for the ebook. Alternatively, you can also read the ebook for free if you have a Kindle Unlimited subscription.
Posted September 15, 2017
Okay, so I know I've been very quiet on here lately, but it's not without reason. Back in early May I started a new not-quite-jewelry-related project and something that I've dabbled in off-and-on but not pushed as hard as I have with this one............. writing a novel. I've started many and eventually I may finish them. However, spurred on by some unpleasantness I was (and still am) dealing with in my life, I started writing again more seriously and the Lord brought this idea into my mind while working on a completely different book.