Finished a new batch of earrings!
Posted July 29, 2021
With two shows coming up next month, I've been busy restocking my inventory of copper earrings! I've not listed any of these yet as I just posted them this morning to Patreon for patrons to get first dibs options, but, here's a little teaser of what's coming.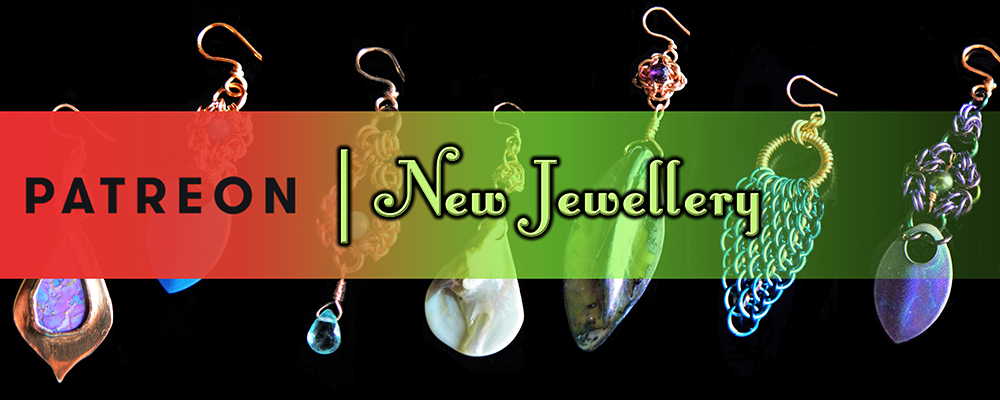 I'll be starting to list them some time on Monday (August 2) and plan to have them all up by next Saturday when I'll be up at the Tawas Waterfront Fine Art Festival in Tawas, Michigan. However, if you'd rather not wait until then to see them, just hop on other to Patreon and pick any tier or make a custome pledge! Also, not only do patrons get first looks and first dibs options on new pieces, they also get a 15% discount when they claim an item and get to enjoy work-in-progress posts, sneak peeks, and design sketches (when I do actually make a sketch) along with posts of my other artwork and chapter drafts of two of my WIP novels!
If you don't like Patreon, but would still like to support my art, you can also become a supporter on either Subscribe Star or Buy Me a Coffee at any tier level and enjoy the same benefits as on Patreon!