Jewellery Reveal: CCA Auction Donation
Posted April 13, 2021
Every year, my church has a silent auction to benefit the Christian school they started and, while I wasn't able to last year, I usually try to donate something to it each year. The first time, I gave a copy of my book, but this year, as I'm still working on resurrecting book two, I decided to make a pair of earrings to give instead. So, without further ado, here they are!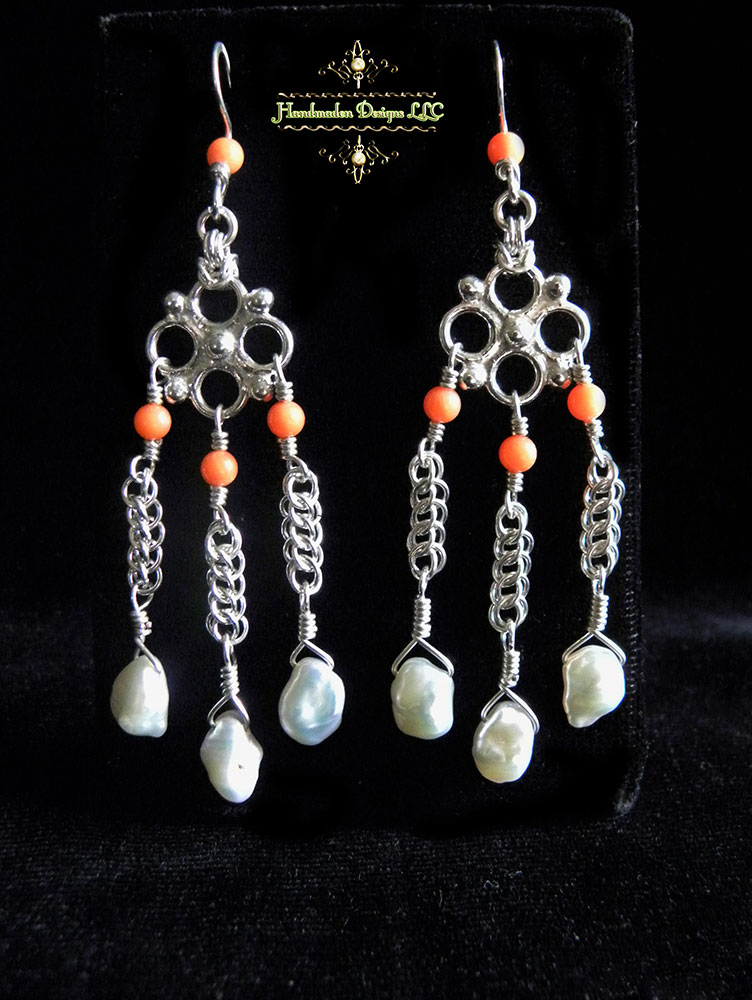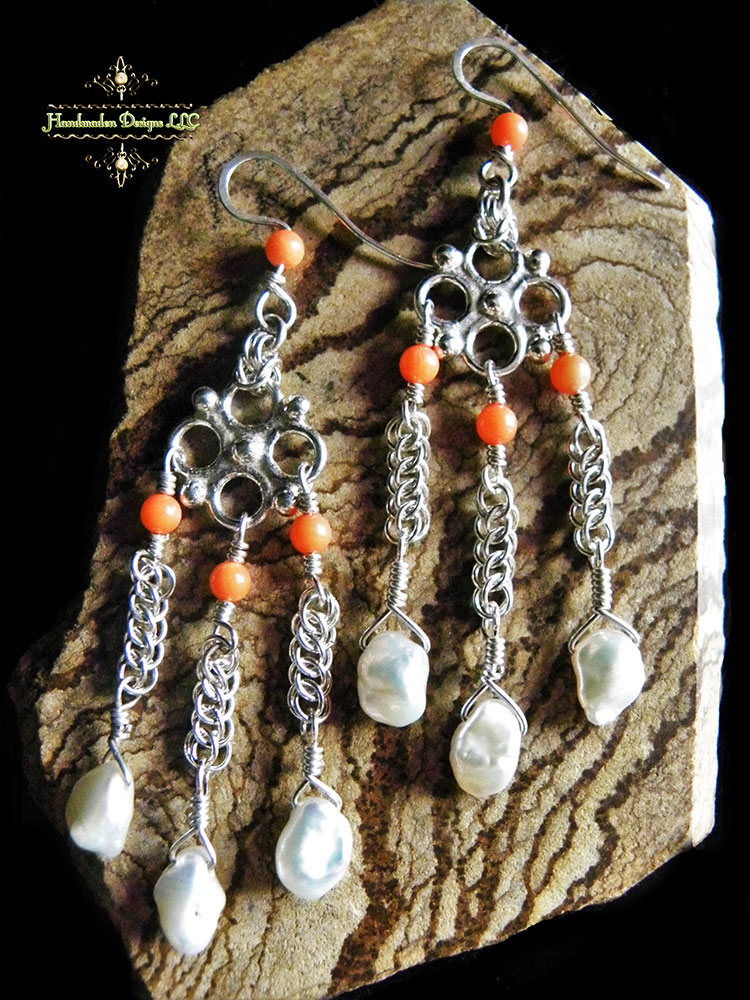 The earrings are sterling silver with Coral and Freshwater Pearls. They were inspired by this pair of late Victorian earrings that I saw online when looking for design inspiration. (Sorry for just linking! I would post them here, but I didn't want to accidentally step on any toes by sharing someone else's photo without having asked them first!)
As with many of my other pieces, they are a combination of silversmithing and chainmaille techniques. While they look easy, the central floret detail is actually not as simple to make as they look! I melted quite a few rings before I finally got them right. Of course, it didn't help that I was stressing over the latest complication with trying to get my new laptop (this was the day that UPS messed up in delivering it), and so may not have been as focused as I should have been. The weaves I used for this one are Half Byzantine and Half Persian 3in1, and the Freshwater Pearls were actually reclaimed from a necklace I found at a yard sale and took apart.
I am so happy with how these turned out! I always name my designs, and, this one, I named 'Florence' and you will very likely see Florence again only with different stones! Hoping/praying that they do really well at the auction!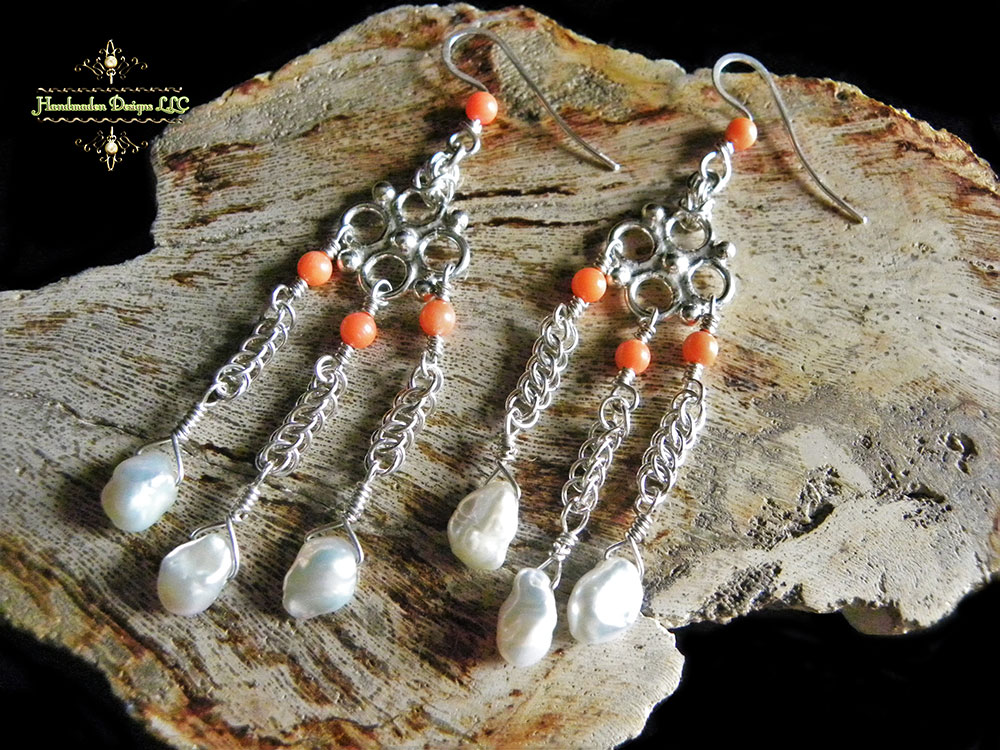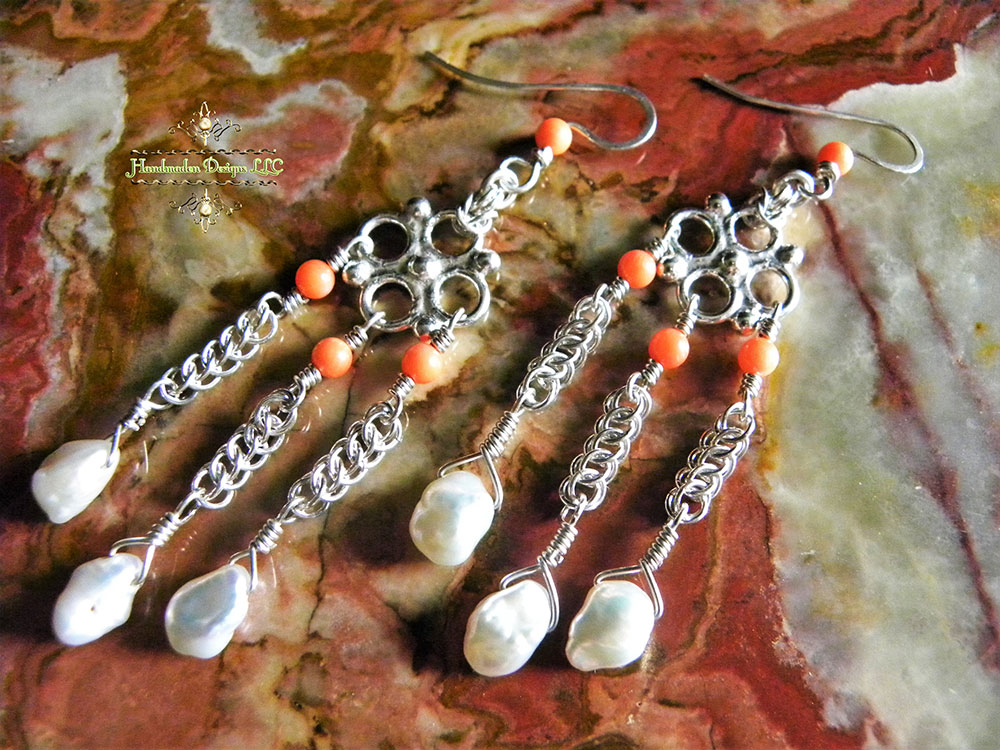 Support my art on Patreon, Subscribe Star, or Buy Me a Coffee for early access and first dibs options on new designs!