Patreon - What to expect for October.
Posted September 26, 2020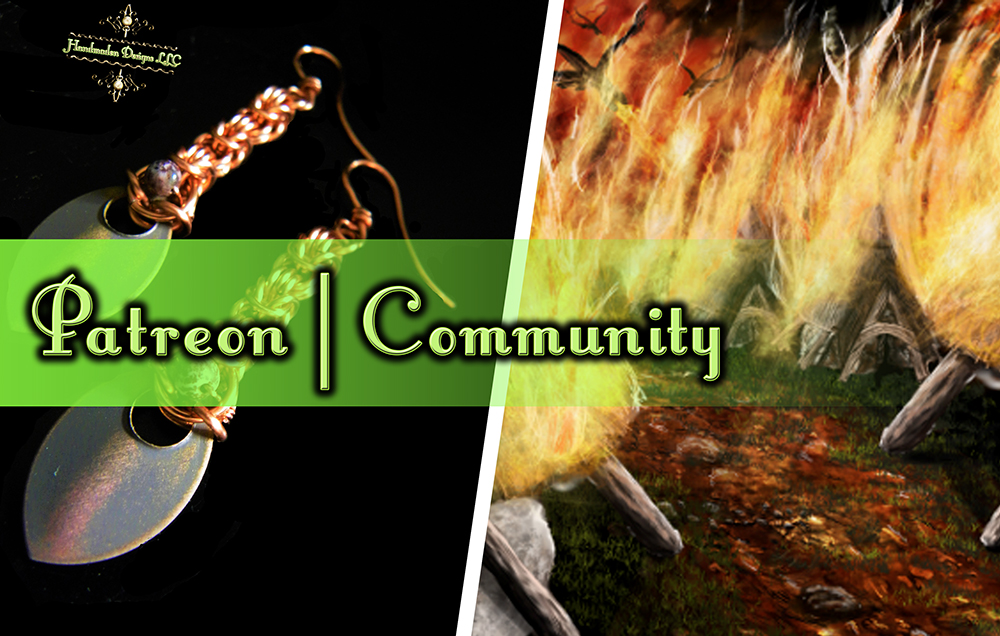 So, I'm trying to get more organized on Patreon with my posts, as well as, form a more consistent schedule by posting at least least once a week with an update on all current projects. I've posted on there a list of my post goals for Patreon for the month of October which you can read here. I'm not going to go over all of them in this blog post, but there is one that I'd like to share a little about.
If you've been following my page, you've no doubt noticed that I create a lot of the weaves that I use. Weave creation is a passion of mine and I've been involved in it for a very long time now and have contributed many weaves to the library on Maille Artisans. Something I get asked frequently, both offline at shows and online, is whether or not I offer tutorials, teach classes, or have a book on my weaves and the answer has always been 'no.' However, that is about to change.
Starting in October, I will begin releasing tutorials for some of my weaves. I will be releasing them on Patreon first as patron only posts (available to all patron tiers), before later releasing them for general purchase here on my website ($10/each). My aim right now is one tutorial a month, but that may change in future.
If you'd like the earlier access to my tutorials, please support my art on Patreon! As mentioned before, they will be available to all support tiers, so just select the one that works best for you! In addition to being a jeweller, I'm also a digital painter and young adult scifi/fantasy indieauthor, but supporting me there you will also get to see all my patron-only updates and sneak peeks on those projects as well.