New Designs Coming Soon!
Posted July 27, 2019
I've been busy getting ready for the Tawas Waterfront Fine Arts Festival next weekend and just wanted to give you all a sneak peek of some of the newest pieces! I've not listed them yet, but will be doing so after next week's show. Here, however, are two of my favorite new pieces.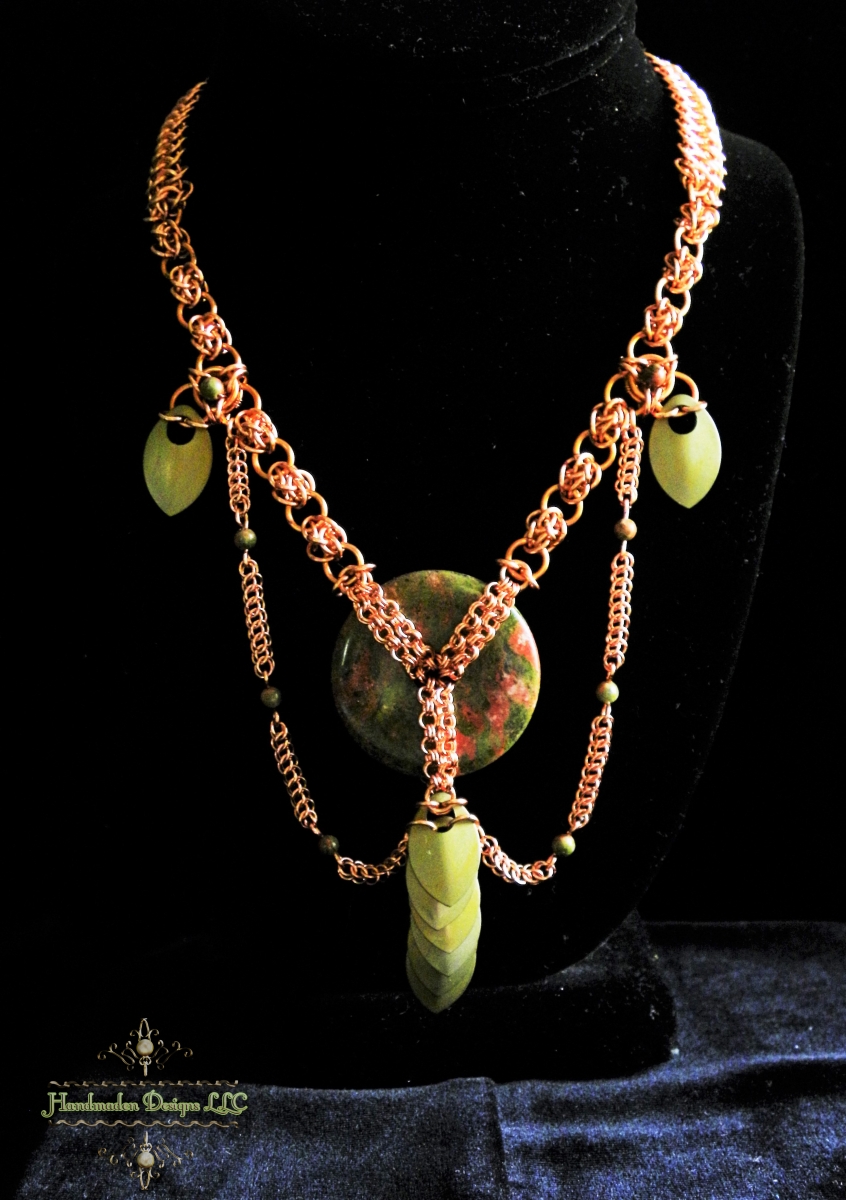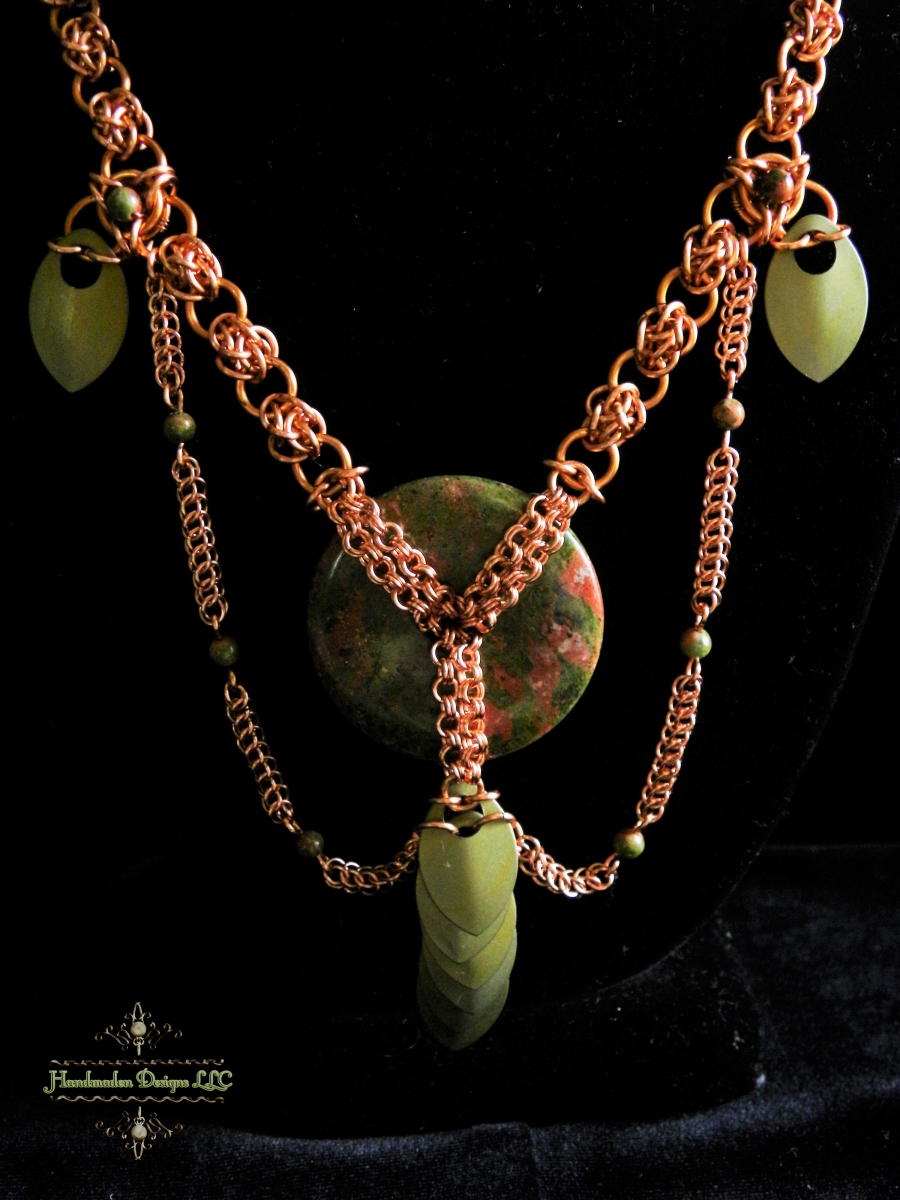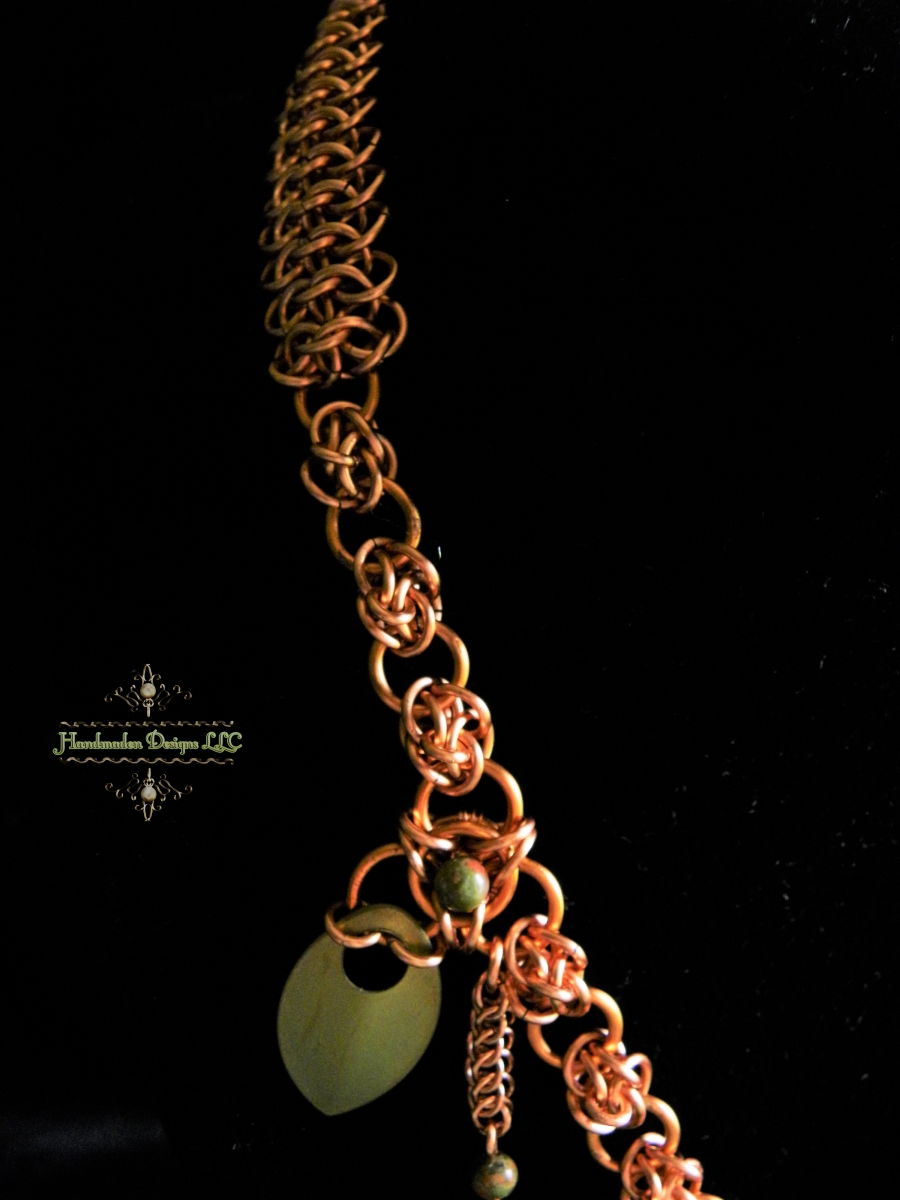 A beautiful copper statement necklace using four different chainmaille weaves (4 Winds Spiked, Crotalus, Inverted Aura, and Half Persian 3in1) featuring green annodized titanium scales and Unakite.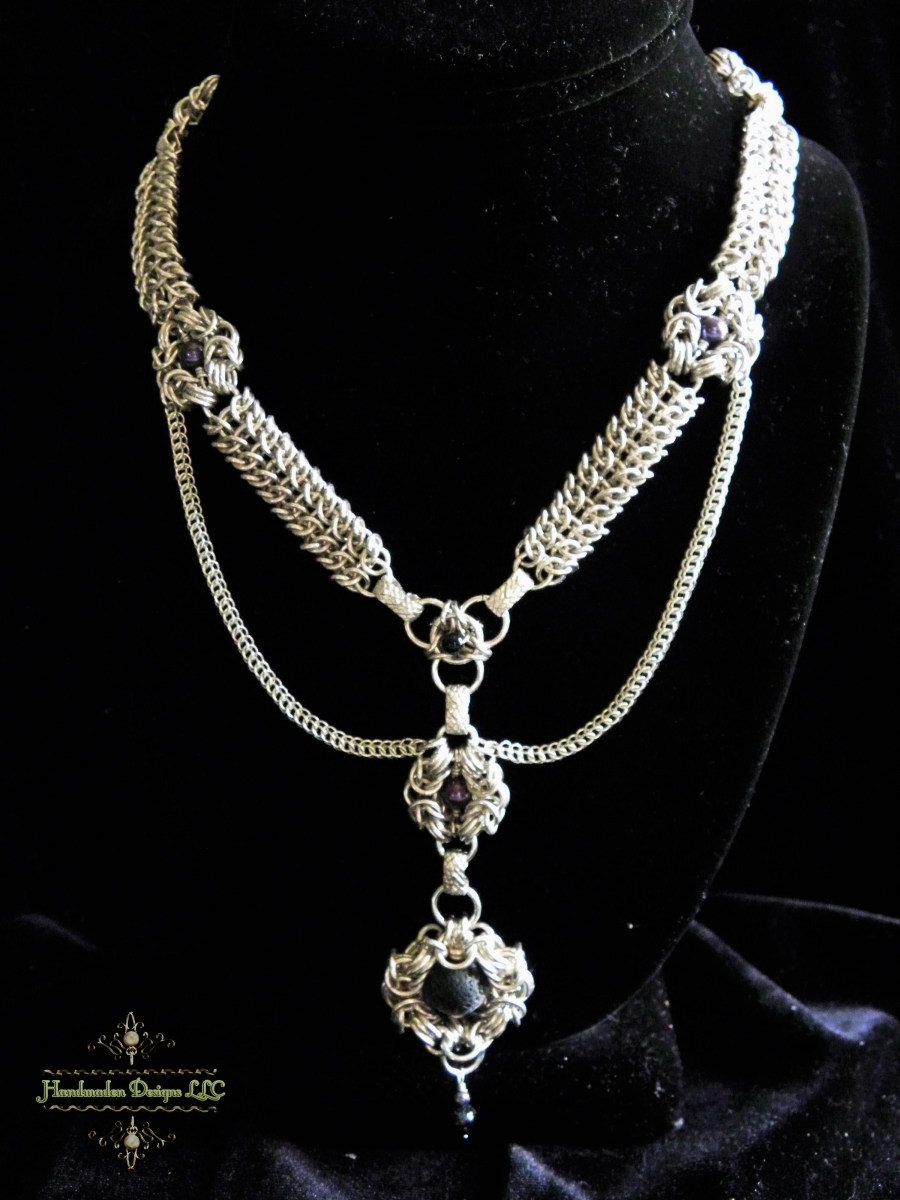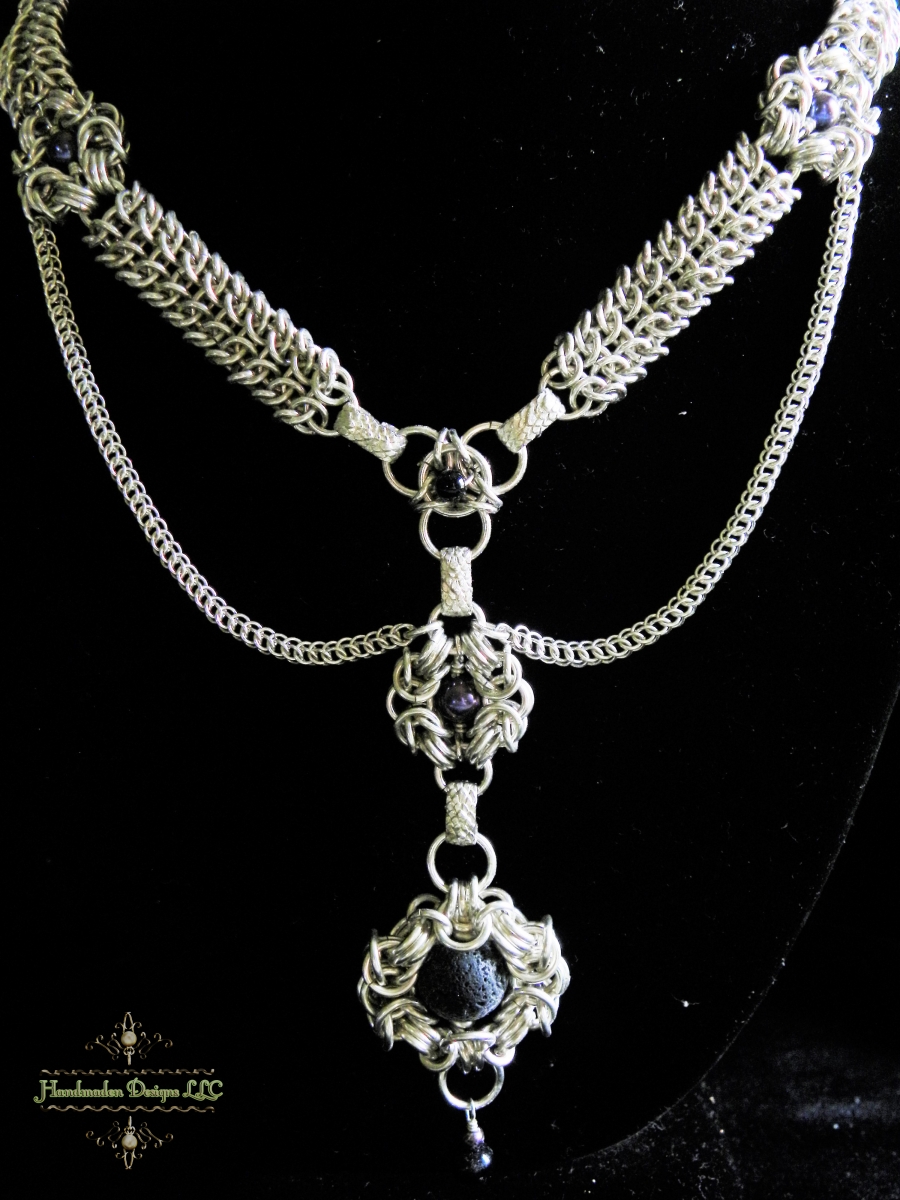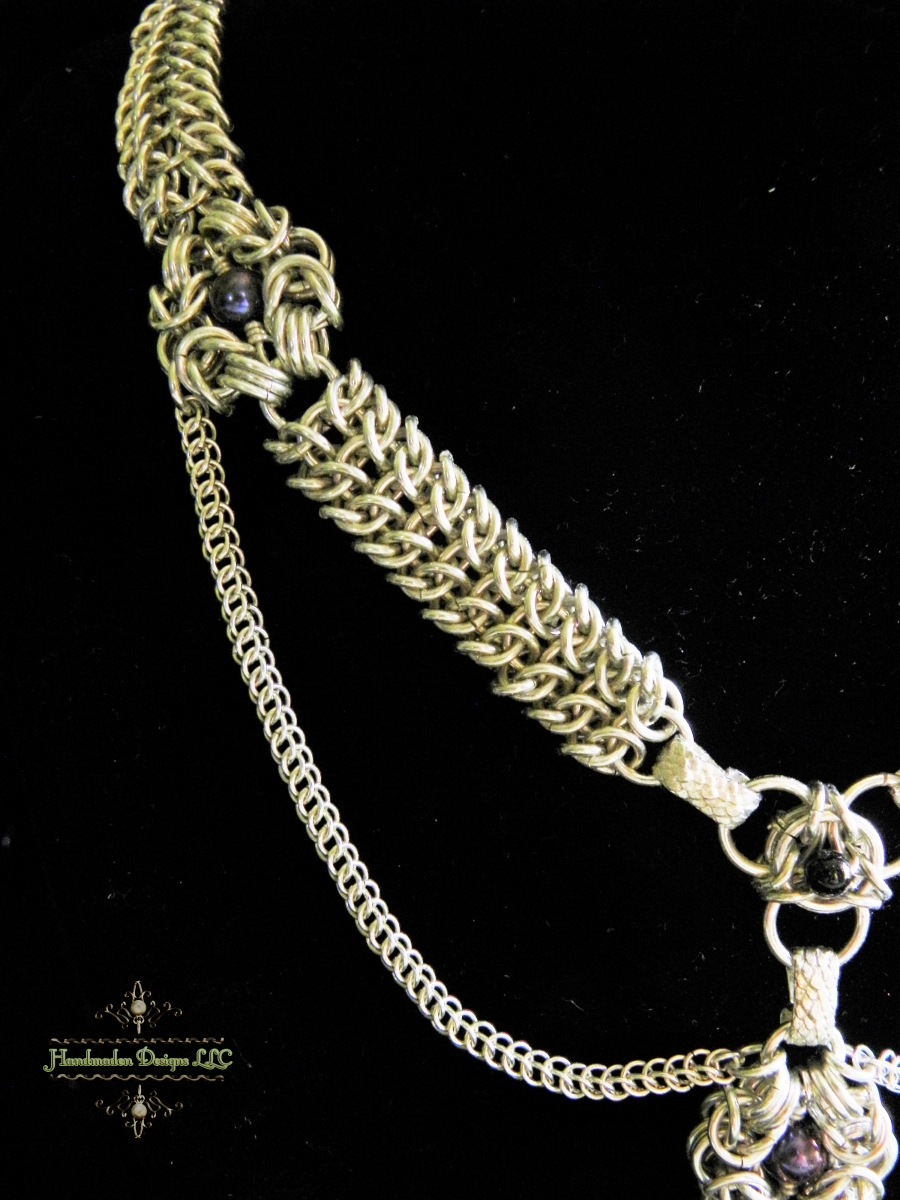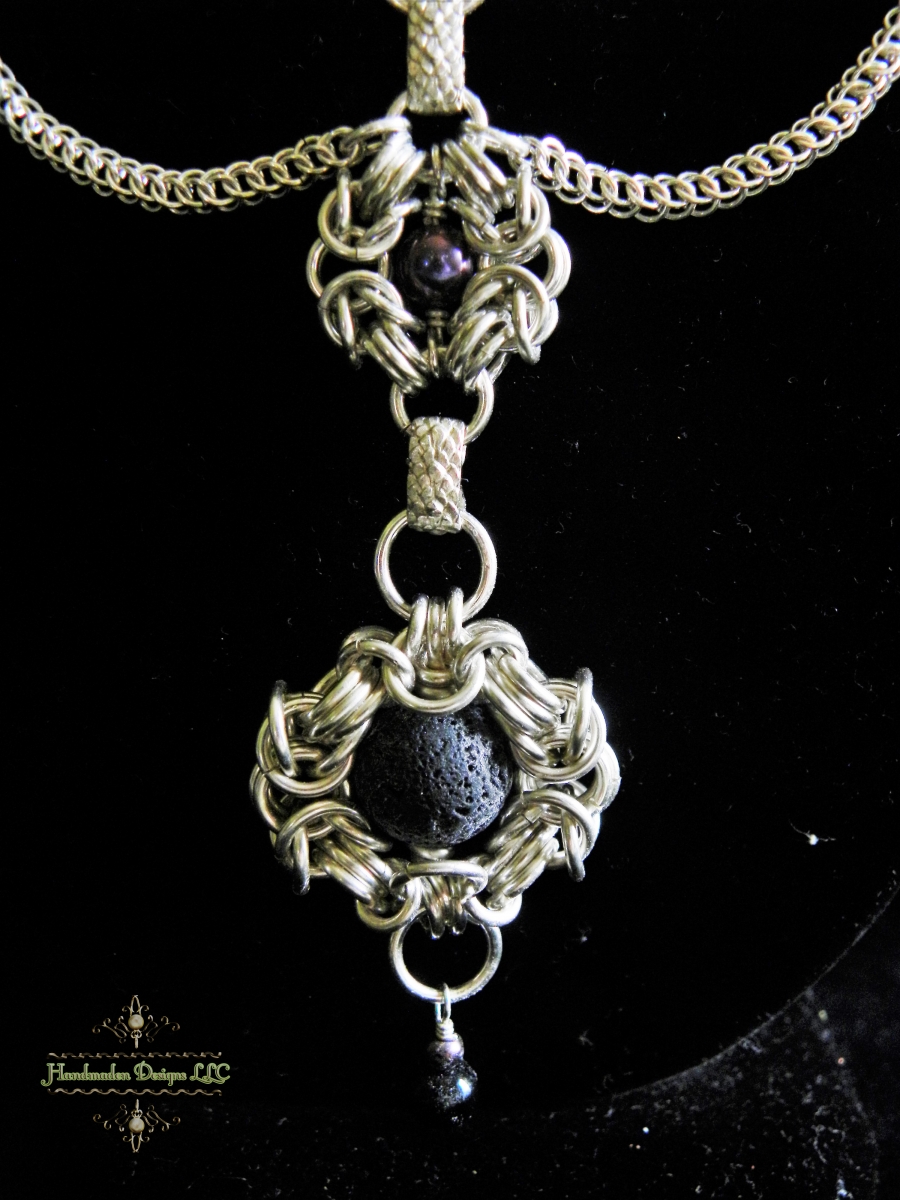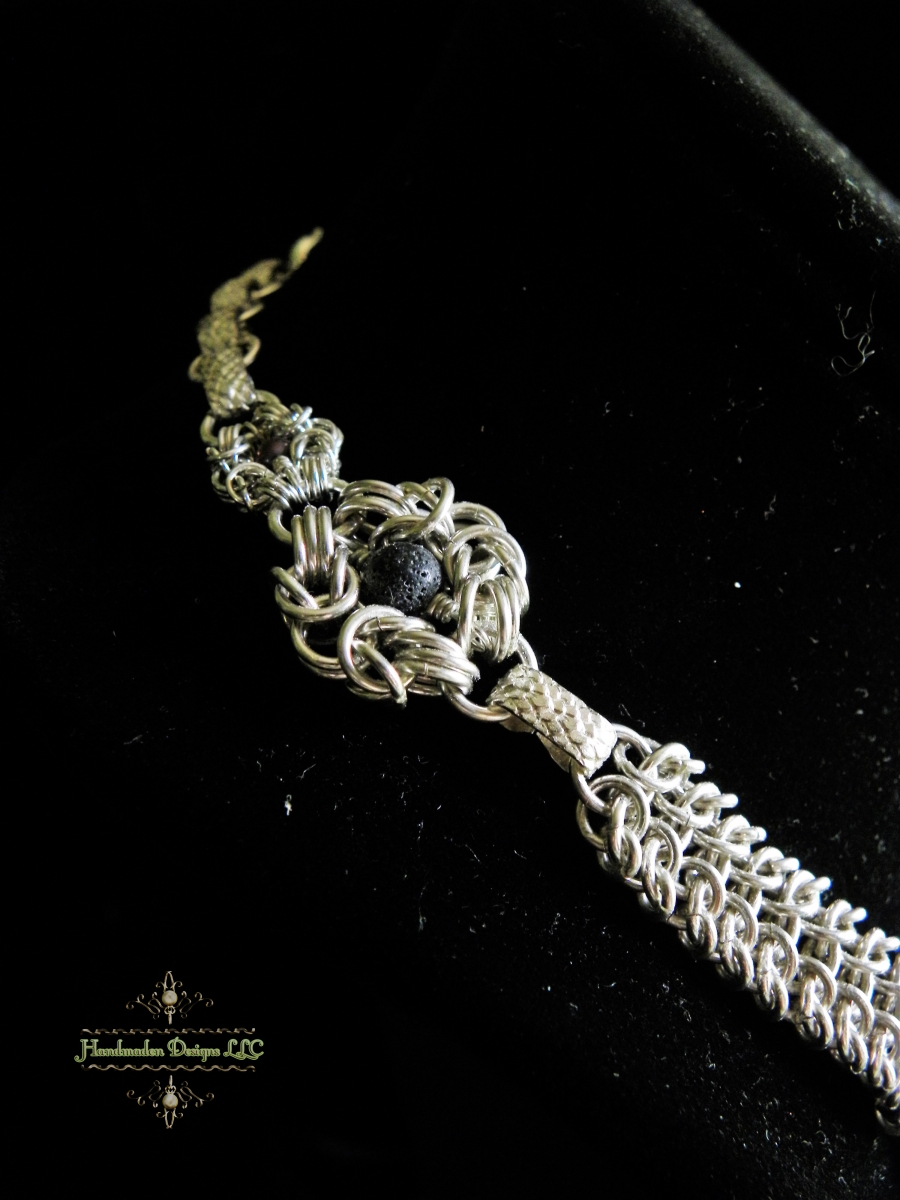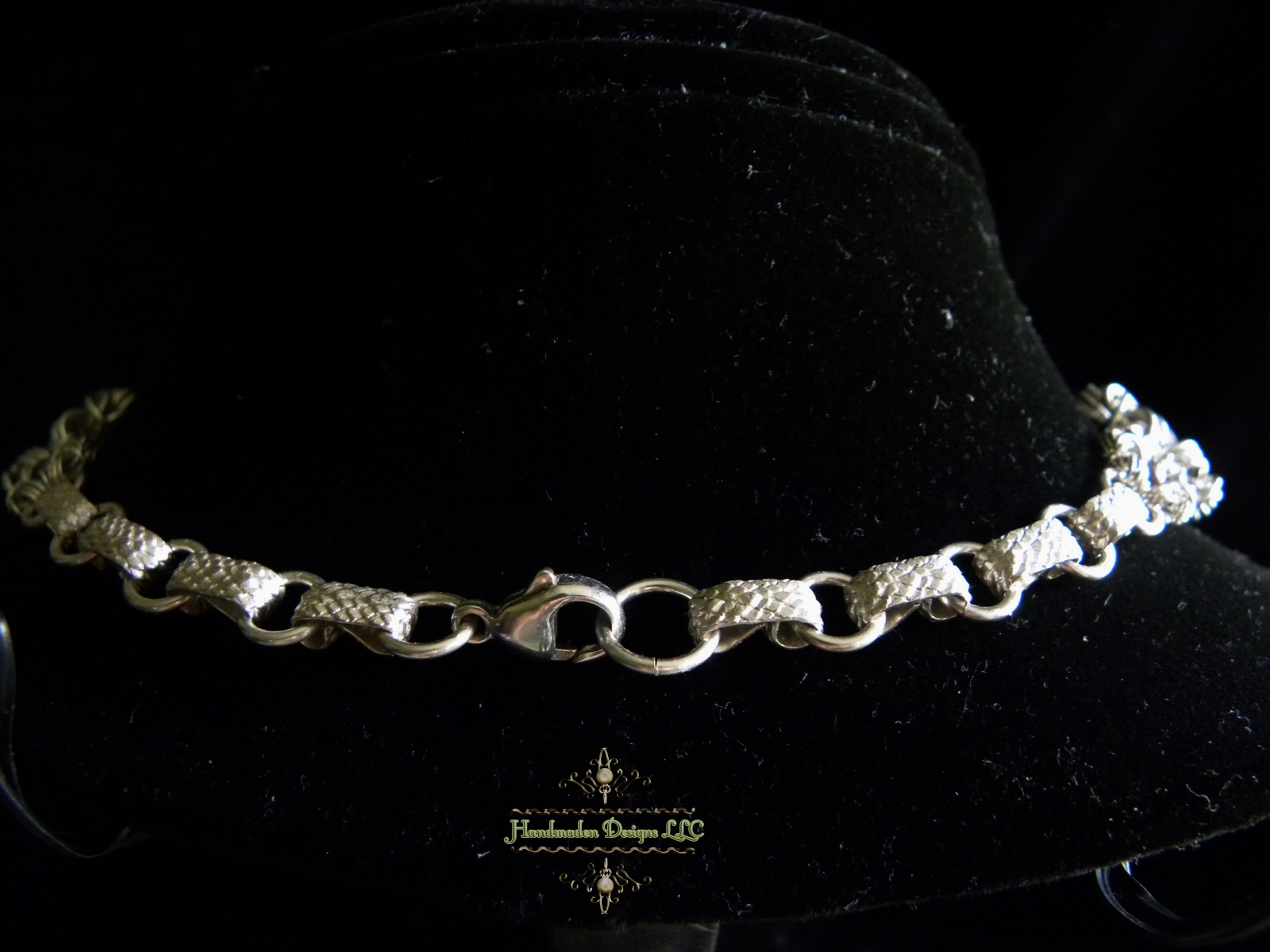 I'm so happy with how this piece turned out! It was inspired by a bracelet I made earlier this year (Delilah). It's sterling silver and uses four different chainmaille patterns (Sindarin, Inverted Aura, Romanov, and Half Persian 3in1), as well as, book chain and features Freshwater Pearls (all purple toned peacock pearls), Black Lava Rock, and Black Onyx.
These and several other pieces will be posted either in the blog or in the store after next weekend's show!