Back from Petoskey!!
Posted July 24, 2013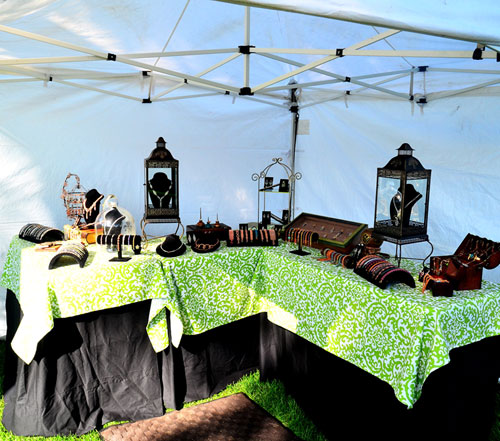 Well, last Saturday was the 2013 Petoskey Art in the Park Fine Art Show in Petoskey, Michigan! It was a very, very long day starting at 3:00am and not being over until after 10:00pm! Check-in and set-up began at 6:00am with the show opening to the public at 10:00am. The show is put on by the local Chamber of Commerce and they have done a really nice job on making it a great and welcoming show! They and one of the local businesses even provided a complementary breakfast for the artists and their helpers!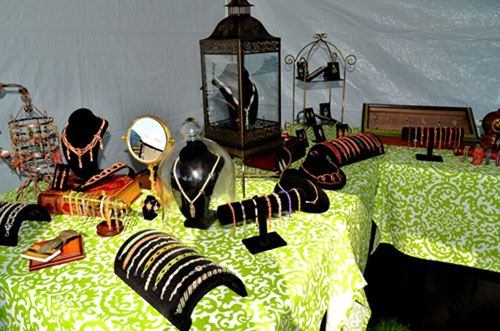 Although the show didn't officially open until 10:00am, people started arriving around 9:00-9:30 or so (good thing I was already finished setting up!!), and just kept coming! It was absolute madness at times! I was so thankful to have help from my family as there were times when the booth was so crowded with people that there was actually a line-up to get into my booth!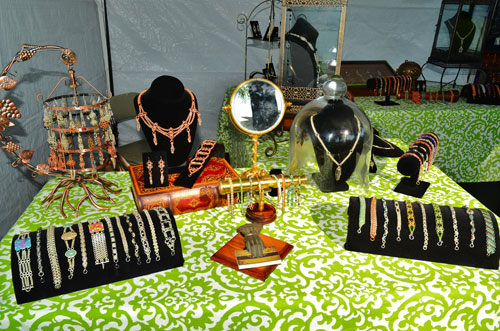 After a week of unbearable heat, the Lord really blessed us with great weather for the show. It was an absolutely beautiful sunny day and not even a hint of rain! The temperature was just perfect! I really couldn't have asked for a better, more beautiful day for a show then what we had on Saturday.
And I am sooooo happy with how the show went! It was busy pretty much all day with very little down-time between customers dropping by to look at my booth. As always, there were a lot of people just looking, but there were also a lot of serious shoppers. Overall, this it was the second best show that I've done so far and was by far the best I've ever done in a single day!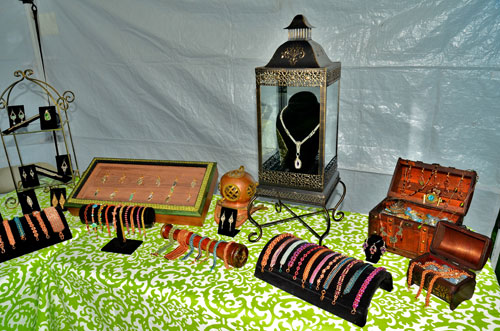 I'm very excited about how everything turned out, especially for my first time at this show! Looking forward to applying to next year's show and can't wait to see how this show will grow!