July 2013
Posted July 31, 2013
Hi, all! It's that time again!
This weekend, I will be having a booth at the Tawas Waterfront Fine Art Show in Tawas, Michigan. It is located in the city park which is righta long the lakeshore. I'm really excited about it this year as this will be my third year exhibiting there. Last year, I recieved 1st Place in the jewelry category so I'm looking forward to seeing how things go this year!
For any interested in dropping by, here isthe information for the show:
Posted July 24, 2013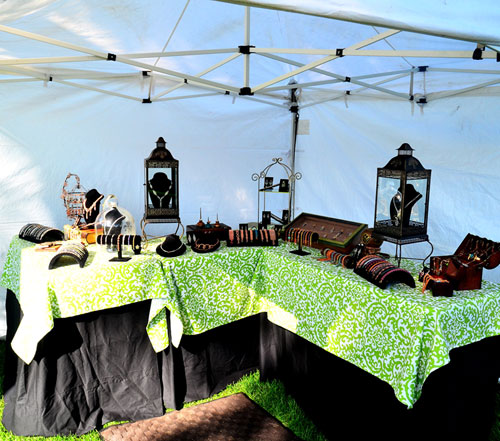 Posted July 15, 2013
Hi, everyone! I'm excited to announce that I will be having a booth this Saturday, July 20th, at the 2013 Petosky Art in the Park Fine Art Show in Petoskey, Michigan! The Petoskey Art in the Park show is a great fine art show with 135 high-end, one-of-a-kind artists showing off and selling their work.
The show is just a one-day show and is held in Pennsylvania Park, downtown Petoskey, Michigan and runs from 10:00am - 6:00pm.
If you happen to be in the area or are interested in visiting the show, I hope you'll drop by!