Lora - As Seen on: Cedar Cove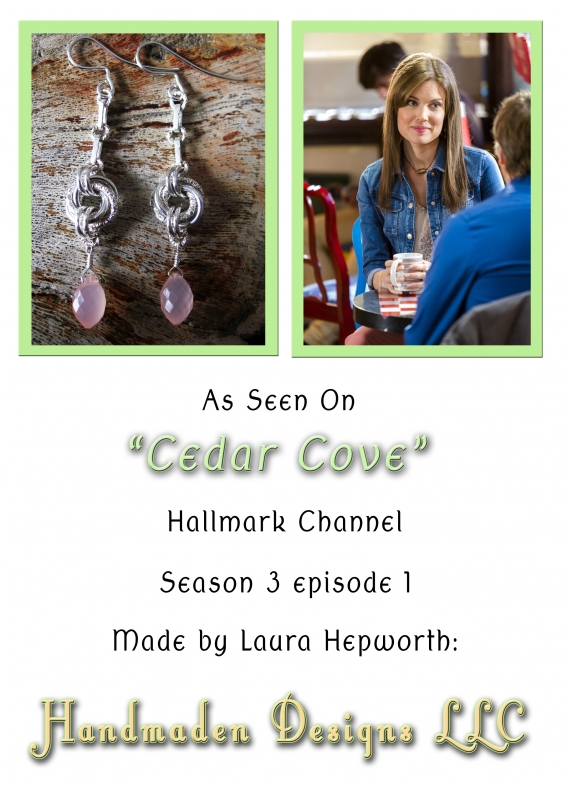 About:
Sterling silver chainmaille and metalsmithing earrings featuring Pink Chalcedony and Dragondust sterling silver. Worn by Anna van Hooft (as Linnette Macafee) on Cedar Cove Season 3 Episode 1 (Hello Again).
Wardrobe Stylist Giftings/As Seen On:
All jewelry shown here have (in association with The Artisan Group) been gifted to various television wardrobe stylists for consideration of use on their shows.