Hadiya - The 100 wardrobe stylist gifting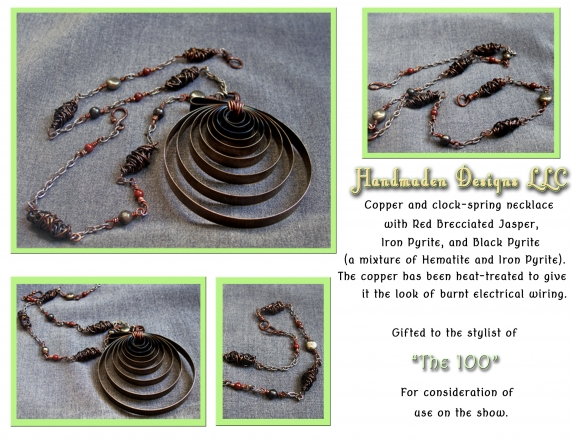 About:
Burnt copper necklace with clock-spring, Black Pyrite, Iron Pyrite, and Red Brecciated Jasper beads. Gifted to the wardrobe stylist of CW's The 100 via The Artisan Group for consideration of use on the show.
Wardrobe Stylist Giftings/As Seen On:
All jewelry shown here have (in association with The Artisan Group) been gifted to various television wardrobe stylists for consideration of use on their shows.